Component of MuleSoft Framework for the Small Business Administration Paycheck Protection Program
home
About
This Template provides the connectivity to SBA Paycheck Protection Forgiveness platform in support of the Cares ACT. The SBA Forgiveness platform is designed to support a simplified process allowing lenders to submit their forgiveness decisions (3508 EZ) and full form (3508). This site provides a step by step guide covering various API's to create, delete, and get details on the forgiveness decisions related to SBA PPP loans. This template is a component of MuleSoft Framework for the Small Business Administration Paycheck Protection Program, please review the overview page for more details.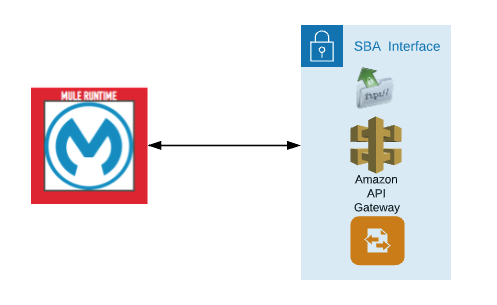 Before you begin, please note the following considerations:
These APIs allow you to issue a (Lender) decision to the SBA. This decision can be issued via these APIs, or via the Portal available to all Lenders that conducted PPP business. Please take special note regarding what data relative to the 3508 you need to supply to the SBA. Pay particular attention to "Approved in Part" and "Denied". This information can be found in the official SBA Procedural notice on Forgiveness. When interacting with these APIs, you can only issue a Forgiveness decision against PPP Loans that are fully disbursed and properly marked within the SBA system of record (ETRAN).
These APIs enforce validation routines on all submitted Forgiveness decisions including (but not limited to the following):
The Lender (or Fintech using a Bank API Key) submitting forgiveness must match the current servicing lender within the SBA systems.
Forgiveness calculations and forgiveness amount must also align to provided values – we do mathematical validation on your input.
EIN/SSN must be aligned with the system of record, you will be unable to submit if your provided (EIN or SSN) do not match the system of record.
Sample Configuration
etran-<env>.properties
#############################
General API Configuration
#############################
api.name=etran-sba-sys-api
api.version=1.0
#############################
SBA etran Sandbox
#############################
sba.etran.host=sandbox.forgiveness.sba.gov
sba.etran.port=443
sba.etran.access.token=XXXXXXXXXXX
sba.etran.access.vendorkey=XXXXXXXXXXX
sba.etran.access.publickey=
sba.etran.access.privatekey=