home
Allow a digital channel to request access to card status information in real-time. Use this API to perform card management functions that include adding, updating, or viewing the card status information. Plus you can give your members self-service options to report and replace a lost or stolen card. The result is a faster and better service experience for your cardholders.
The following endpoints are consumable with this API:
/connex/status.get: Retrieve card status details for a card on a cardholder's account on the Connex platform.
/connex/status: Manage card status data for a card on the Connex platform.
/omaha/external-status: View and update the external status code on an account on the Omaha platform.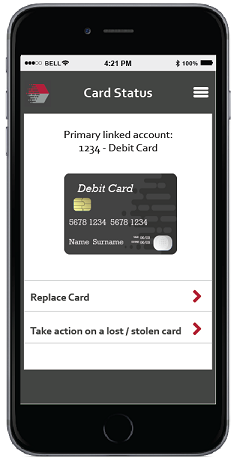 Use Case Examples:
Integrate into your member servicing platforms in order to quickly view or update card status information such as active, closed, lost or stolen, or similar status codes on an account.
Allow your members to view card status information on their account and take action through self-service options on your mobile or online banking applications.