home
Overview
Asset360 Template aims to simplify and streamline Asset Service Execution by facilitating the synchronization of data between Asset 360 and Salesforce Field Service (SFS) with other up or down steam systems in the ecosystem.
It provides customers a prescriptive approach to define transactional and scheduled file-based batch integrations for common Asset360 integration use cases. The solution will publish platform events from Asset360 to the MuleSoft Anypoint platform and create CSV files from the data published. Additionally, it will include the ability to read CSV files from a local folder and push data inbound to Asset360 as a referenced example.
---
Use Cases
Master Data – Account, Products, Pricebook
Transactional Data

Asset and Location
Service Contract
Case and Work Order
Return Order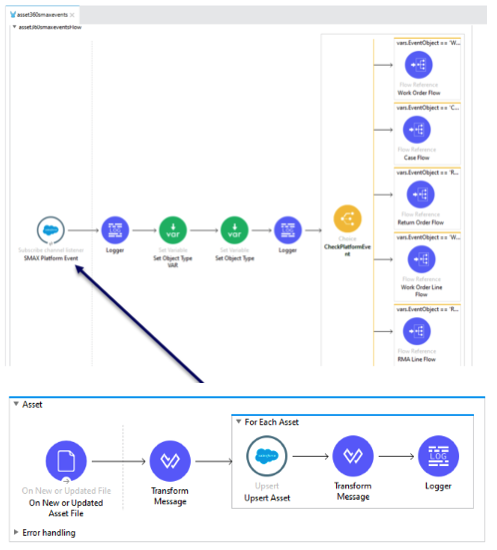 ---
About ServiceMax
ServiceMax's mission is to help customers keep the world running with asset-centric field service management software. As the recognized leader in this space, ServiceMax's mobile apps and cloud-based software provide a complete view of assets to field service teams. By optimizing field service operations, customers across all industries can better manage the complexities of service, support faster growth and run more profitable, outcome-centric businesses. 

Support Contact :
Matthew.Feeney@servicemax.com