Telegram messenger connector
home
About the Connector
MuleSoft's Telegram connector helps you to use Telegram Bot API. The Telegram connector allows for a quick MuleSoft-based Telegram chatbot implementation. This connector works with the Telegram messenger REST API. Each API call uses a request/response pattern over an HTTPS connection. All required request headers, error handling, and HTTPS connection configurations are built into the connector.
For compatibility information and fixed issues, see the Telegram messenger Connector release notes.
---
List of Operations
Get updates - to receive updates from a chatbot channel conversation;
Send message - to send a message (text, video, link, etc.) to a chatbot channel conversation;
Update message - to change message content, text for a text message, or URL for a media type;
Delete message - to delete a message by id from a chatbot channel conversation.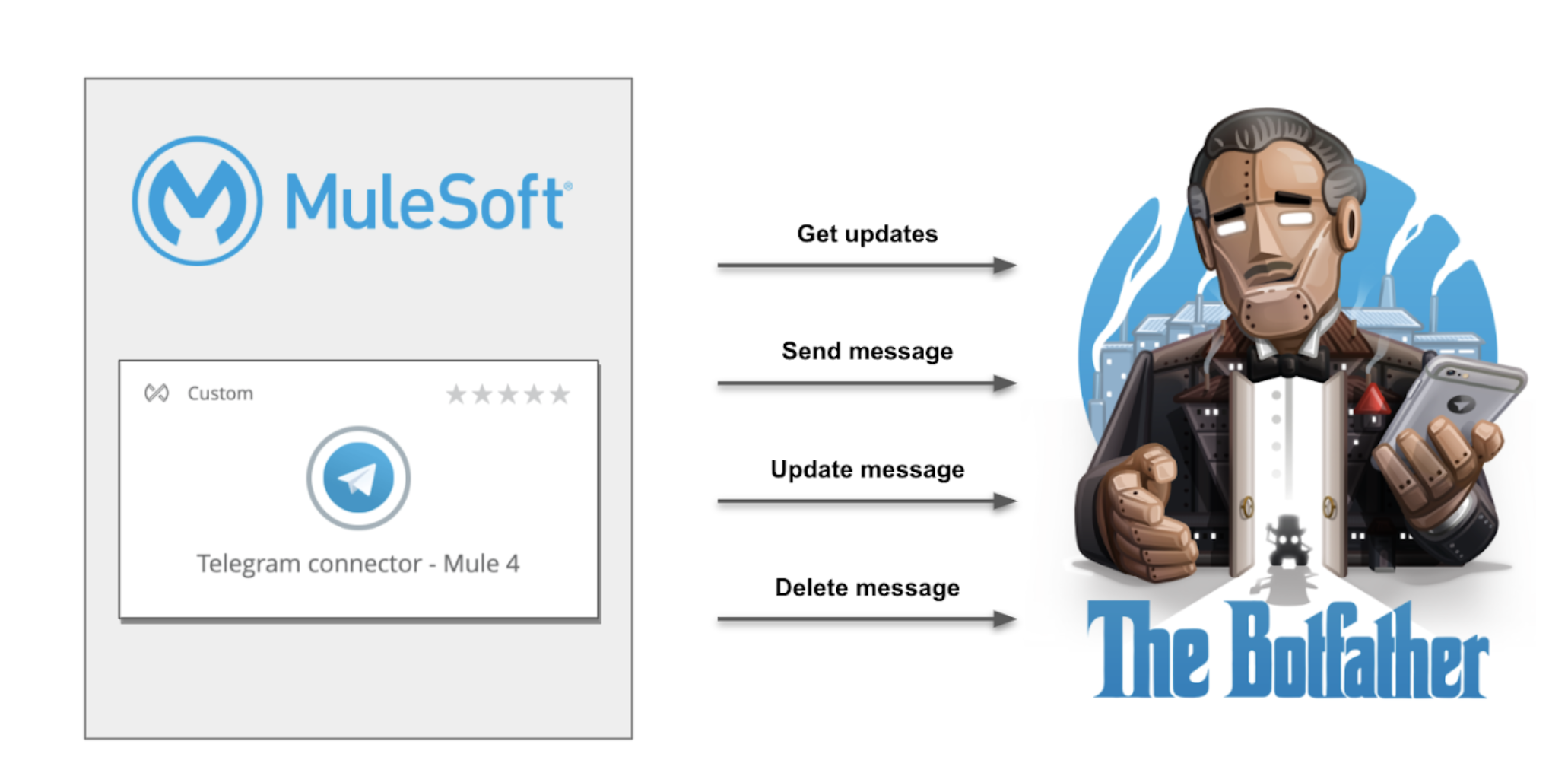 ---
About SynergySoft
SynergySoft was established in Geneva, Switzerland with the purpose to bring to customers its 10+ years of experience in the API-led approach practical application, and deep knowledge of MuleSoft Anypoint Platform.
We provide integration of full-cycle API Governance solutions that fits API Management, API Integration, Policy Management, Life Cycle Management, Metadata Management, and Data Quality tracking operational analytics. API Governance can be deployed On-Premises, in Cloud, and as a Hybrid one.
SynergySoft has a successful track record with US and EU customers which represent the following industries: Automotive, Banking, Insurance, Manufacturing, Retail, Telecom, and others.
---
Additional References