home
Payments are a critical part of all banking processes that contain complex business logic and integrate multiple systems of records. This Payment Process API illustrates how payments are made within Accelerator for Banking, which also includes SMS notifications that are sent when the transaction is completed.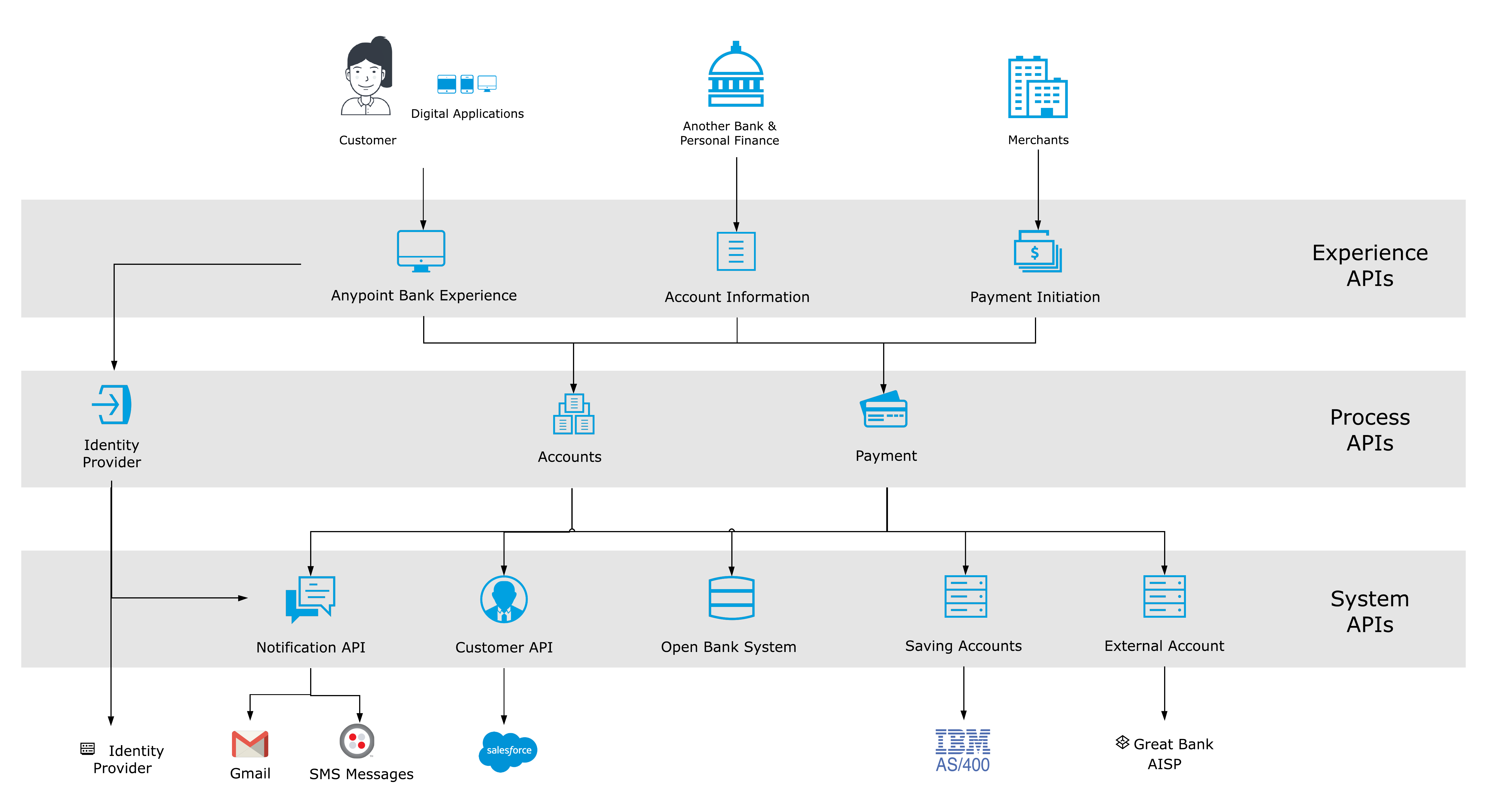 Accelerator for Banking
This API implementation is one of many components included in Accelerator for Banking. It provides organizations with connectivity assets that accelerate project delivery in financial services, including pre-built API designs and implementations that support core banking business processes. Contact info@mulesoft.com for more information.