home
This asset is a component of MuleSoft Accelerators for Salesforce Clouds, which accelerates implementation of essential integration use cases for Service Cloud.
The goal of MuleSoft Accelerator for Salesforce Service Cloud is to provide service agents with direct access to critical data they need to service the customer, all within Salesforce Service Cloud. We'll also provide them with the ability to trigger actions in other relevant applications they may not have access to, but need to be connected with.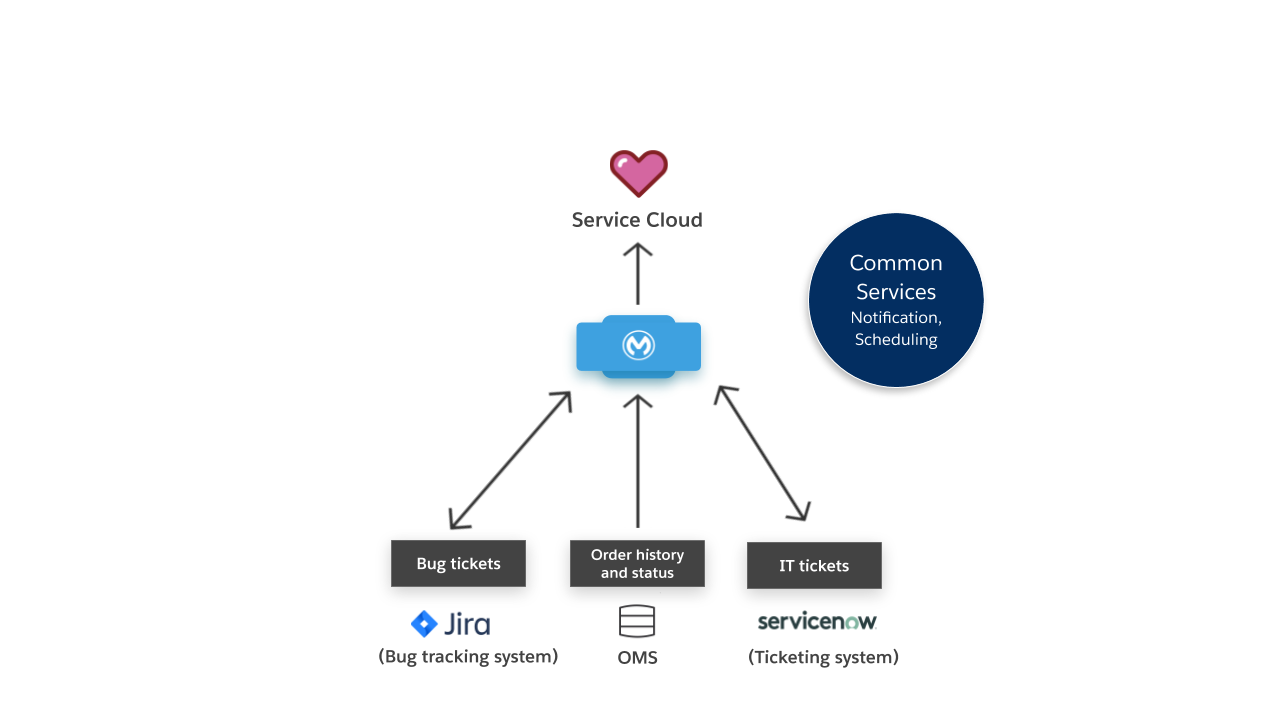 Before you begin
See the following setup guide, which provides general information on getting started with the accelerator components. This includes instructions on setting up your local workstation for configuring and deploying the applications:
After you configure your build environment, you can then select a use case described below and follow along.
Use cases
Salesforce Service Cloud and OMS integration
Without having to toggle to a separate application, service agents will be able to see real-time order history and order status information from an external order management system (OMS) within Service Cloud.
Salesforce Service Cloud and ServiceNow or Jira integration
Important: You must make first make important configuration changes in order to send updates from ServiceNow to Service Cloud (use cases 2 and 3). See the ServiceNow setup guide for more information.
While creating a Case within Salesforce Service Cloud for a customer, service agents will be able to route relevant issues within the case to ServiceNow, if it is an ITSM issue, and Jira, if it is a bug issue. Once the ServiceNow and Jira tickets are created, the agent will also be able to see any updates made to that ticket - whether new comments are added or the status changed - all within Salesforce Service Cloud.
Solution overview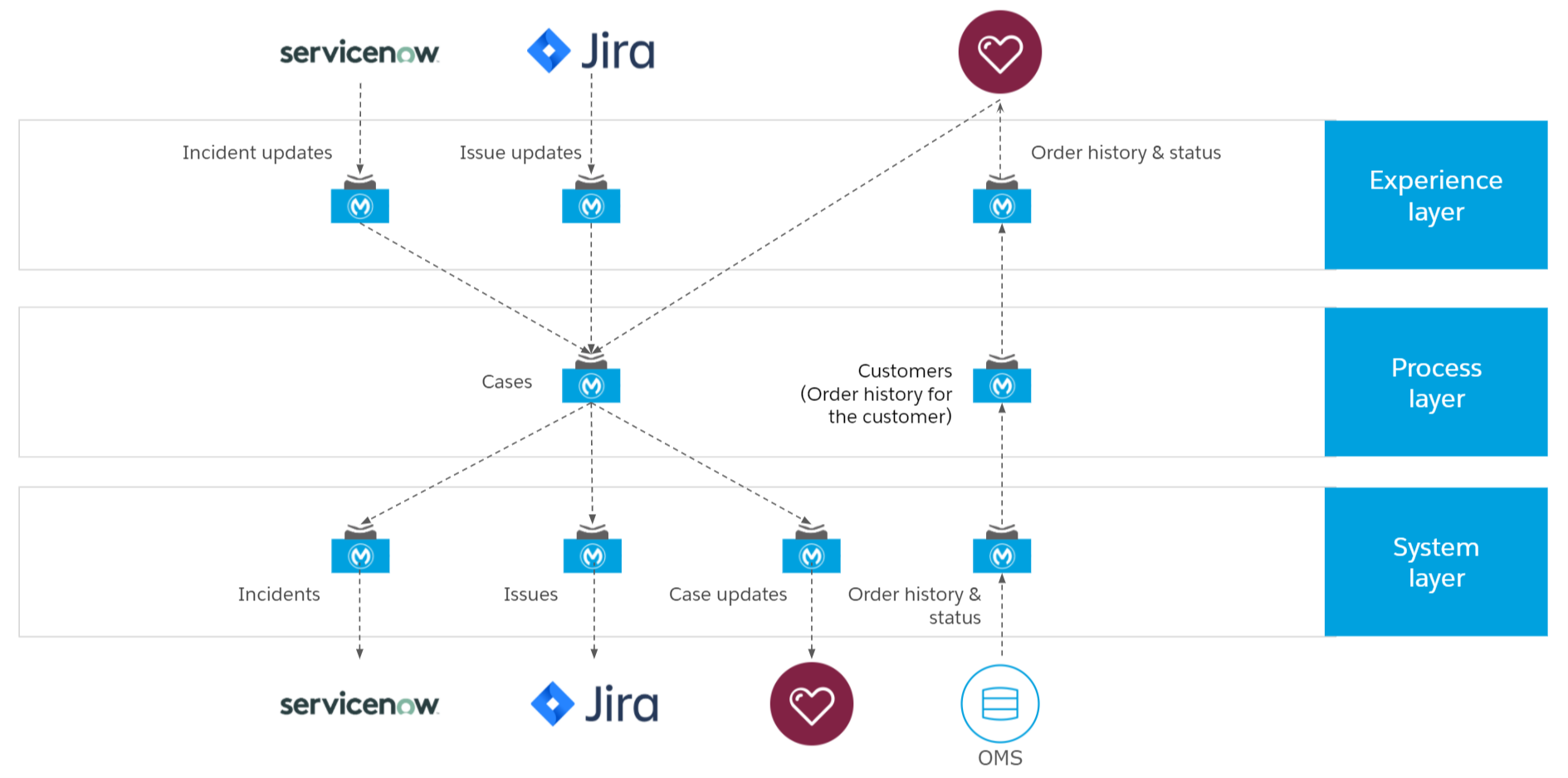 Available assets
The following assets are available for this accelerator:
Common services (can be used across any use case)
---
Give the assets a try and if you have any questions or feedback, please let us know at solutions-questions@mulesoft.com. You can also engage with other users on the MuleSoft Forum, and submit ideas in the Ideas Portal. We look forward to hearing from you